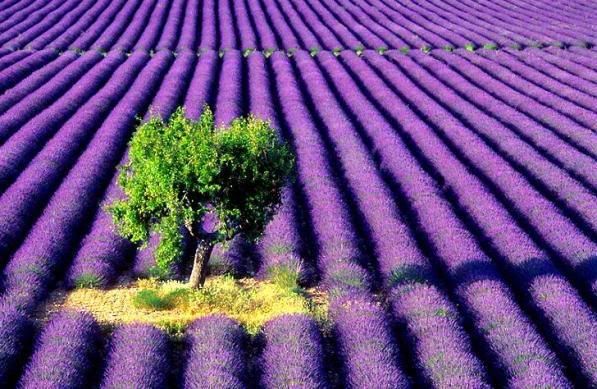 If the Internet had the equivalent of smellivision,
this
would be everyone's homepage.
While Chicklet's
a sucker for
paper
, I am a sucker for a really nice smelling soap. I have, in some ways, searched the world.
I found the epitome of botanical soaps a few years ago on a trip to Victoria in British Columbia, and I have been ordering from Pacific Coast Soap Works ever since. By doing so online, I even save money -- 2 to 6%. (You can, too.)
Karin Korb, soapmistress at Pacific Coast Soap Works, currently has 10 "flavors" to choose from, but I'll spotlight only my favorites, from which I never vary:

Lavender -- besides the flower's

color

(purple) and the

name

(starts with 'L'), there's the intoxicating

smell

. I think heaven must be rich in lavender.
Lavender Spice -- imagine the yin of lavender tempered by the yang of clove and cinnamon. I wish I could turn this scent into a pie.
Rosemary -- one of my favorite scents in my garden. I keep meaning to learn to make my own herbal soap from it. But for now, it's just too easy to click.
Check out Karin's other seven flavors to see which ones send YOU into orbit. Seriously, click over and choose two, because that's what you'll get -- FREE -- if you win this giveaway.

Karin is offering a Twin Pack to the winner of this giveaway. Here's what you do:

Write a post on your blog* about All Thumbs Reviews. It can be about something we've reviewed, why you visit us, how you found us, what you've done with our advice, etc. Make sure you link here.
Then come back to

this

post and leave

your

post's permalink in a comment.

Please do so by 10:10 am on Friday, October 10.
Entry means you agree to these rules. We'll use a random.org to choose the winner. Come back the weekend of October 11 & 12 to find out if it's you or some other karma-rich person who wins this little luxury. We will attempt to notify the winner by email (if we can easily find it).

Pacific Coast Soap Works will ship directly to anyone in North America.
If you do NOT live in North America and you are the winner, you can give your Twin Pack to someone who DOES live in North America. And that person will be eternally grateful (and will smell good).
And now everyone knows what to get me for Christmas (and my birthday and Valentine's Day and Easter and Mother's Day and my anniversary and Arbor Day and Talk Like a Pirate Day and Rearrange Your Sock Drawer Day...)

* Don't have a blog? Why not ask a bloggy friend to allow you to guest post?
UPDATED: I asked random.org to pick a number between 2 and 7 (Chicklet's will never forgive me for writing the rules the way I did). The one that popped up was 3. Cathy, come on down!

Want easy access to products recommended by Lori and Chicklet? Help support us by visiting the All Thumbs Amazon Store,
which has no added markup. Just easy shopping, good prices, Amazon security and thumbs up ratings.